One school,
two locations
---
The Haarlemmermeer Lyceum offers a world of choice: We offer bilingual education at Dutch vwo, havo and mavo levels, Dalton education at vwo and havo levels, we are a Topsport Talent school and we have extra courses, such as debating and Chinese. Care to know more? Have a look around here or stop by!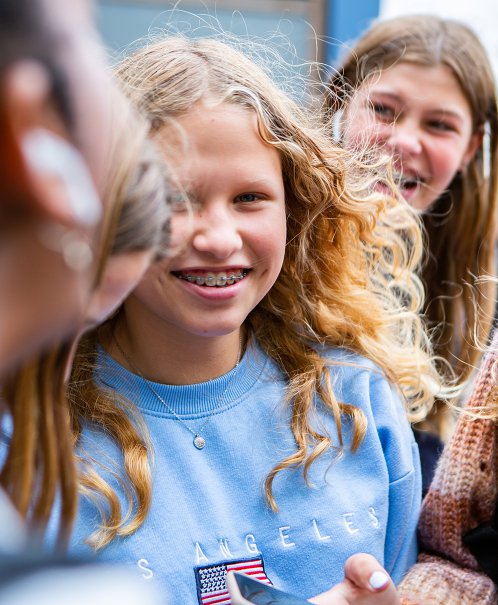 Headed for Olympic gold, an illustrious career abroad or would you prefer for your talent to blossom in your own city? Whatever you have in mind, it's all possible at HLML! With bilingual education, Dalton, top sports and international education all at a single lyceum, nothing keeps you from getting the best out of yourself. The only thing you have to do is discover your talent so that, together, we can make this grow. What fits you? Check the videos below.
The Haarlemmermeer Lyceum is a single school with two locations: our building on Baron De Coubertinlaan (HLML Bilingual) and our building on Nieuwe Molenaarslaan (HLML Dalton). The buildings are about 800 metres apart, centrally located and easily accessible in Haarlemmermeer. Both locations provide a pleasant, small-scale learning environment with modern furnishings. Click below for the specific educational form at each location.
Leerlingen en docenten aan het woord
---
Daltononderwijs gaat voor een groot deel over plannen, maar het maakt niet uit als je er nog niet zo goed in bent, want je wordt daar ook mee geholpen Indy